MARK P strums guitar
Then things became somewhat unravelled as MARK P practised his surf rock riffs from behind Stonehouse's desk and there was no-one to jeer at on the box. What do we do when we can't gawp, oh, we drink and talk! There were some things to look at if you didn't mind cricking your neck ...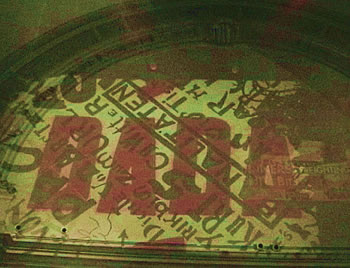 Some audience members had a better idea ...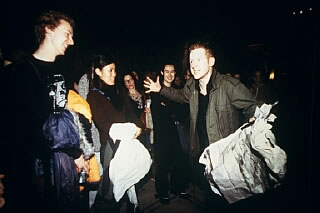 Chocolate Sandwich and duffle-coat thrower - and his dad on crutches - and hungry poets and photographic poets ... not bad for audience participation, considering everyone's been out of practice since 1971 ...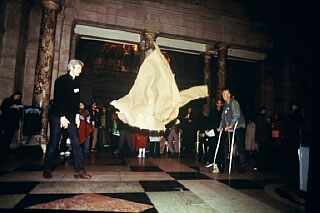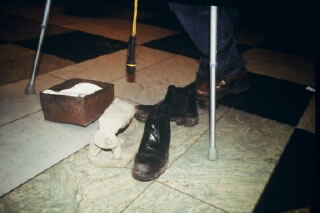 Buried in the crowd were J.H. Prynne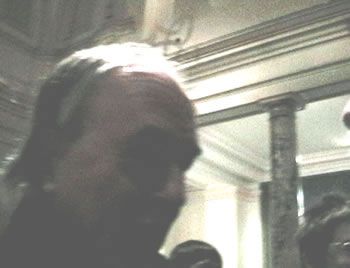 and the drummer from Kenny Process Team, Dave Ross